'FOSTERING YOUTH ENTREPRENEURSHIP'
(The EMEDITH principles of starting & sustaining a business in Nigeria)
Whilst there have been several postulations on the essence of entrepreneurship education among youths, there is little or no theorizing on how youths who have gained such entrepreneurial education and have a passion for entrepreneurship can practically start and sustain their business, especially where there is a lack of experience and little or no capital with which to commence.
This Christmas bonanza session will, amongst others, identify Youth Joint-Venture Entrepreneurship (YJVE) as a business strategy and model that overcomes the barriers to youth entrepreneurship, especially that of experience and capital.
Therefore, MrEMEDITH invites you to his Christmas bonanza session titled 'Fostering Youth Entrepreneurship', where he will practically educate and enable inclined youths fulfill their entrepreneurship dream, thereby reducing youth unemployment in the short and long term, whilst creating a parallel and sustainable youth economy in the long-term.
MrEMEDITH's Christmas Bonanza session that will enable participants;
Learn Talent identification and conversion into profitable money-making ventures
Acquire time-tested principles for starting and sustaining a business in Nigeria
Acquire knowledge on Methods of funding for your business
Gain Practical experiences of successful business start-ups
Learn about Mentorship in business
Have an invaluable networking opportunity
• Know the magic behind MrEMEDITH's model of YOUTH JOINT -VENTURE ENTREPRENEURSHIP (YJVE)
…and so much more!!!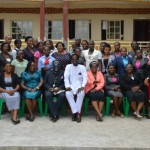 LEAD FACILITATOR:MrEMEDITH
GUEST SPEAKERS:
• Greg Nwakogo (Managing Partner, Rosberg Legal practitioners and Arbitrators)
• Chidi Nwankwo (C.E.O/Photography Director, Chyder5 Concept)
• Adebayo Oke- Lawal (Creative Designer, Orange Culture)
WHO SHOULD ATTEND: Undergraduates, graduates, and young adults who aspire to start up a business venture or want to learn how to sustain an ongoing business venture.
DISCOUNTED BONANZA FEE: N10, 000
VENUE: Newcastle hotel, Plot 15 T.F Kuboye Road, by Oniru New Market Lekki Phase 1, Lagos.
DATE: Saturday, 12th of December 2015
TIME: 10am Prompt
TO RESERVE YOUR PLACE TODAY, CONTACT US VIA ANY OF THE FOLLOWING MEANS:
EMEDITH CONSULTING, Plot 10B, Flat 5, Noble Court, Noble Close, Elf B/stop, Lekki, Lagos.
TEL: 09090404258, 09090404259.
EMAIL: info@emedith.com
WEBSITE: www.mremedith.com
You do not want to be left out of this Christmas bonanza session. So hurry and book your place today!!!